To configure a rule, you need to go to Validator Setup, and follow the configuration wizard.
When you click on "New Rule" button, a Step by Step wizard appears. This wizard has 4 steps:
Rule Selection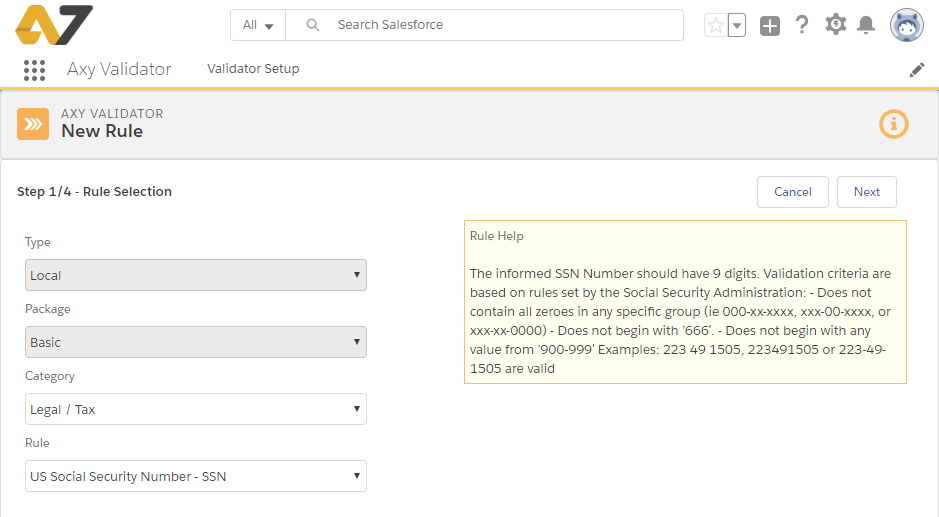 Where you will choose CATEGORY, one of different groups of similar rules, and RULE
Object & Fields Selection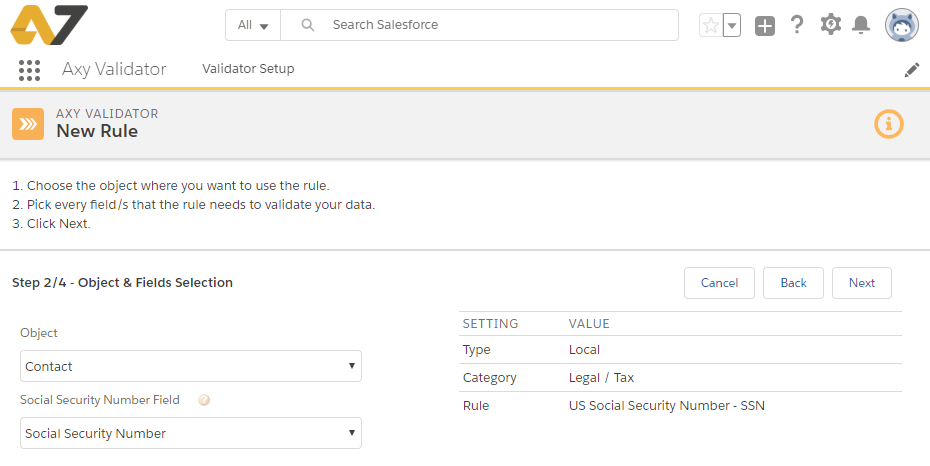 You will choose the OBJECT from your org and the FIELD in it where you want to be validated by the rule
Action Selection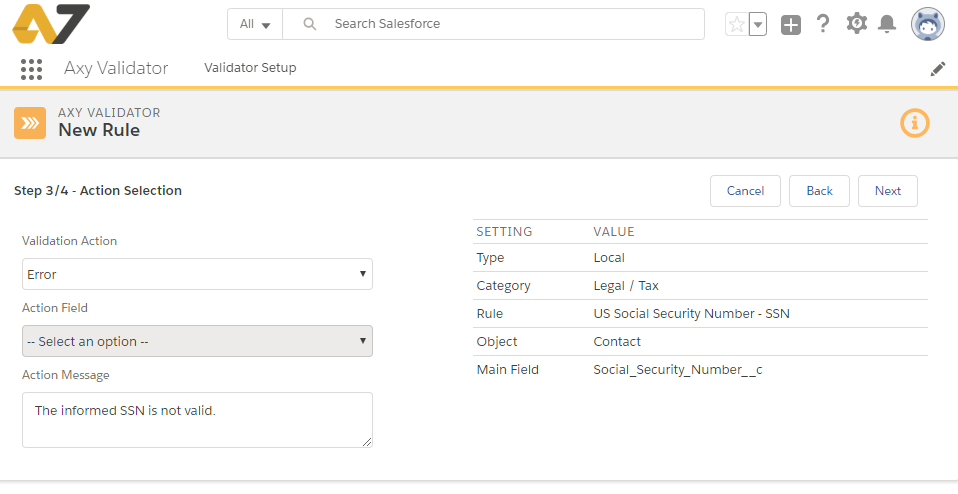 You choose, in VALIDATION ACTION, Warning or Error from the picklist, depending on if you want to permit saving the value or not if the value in the field is not validated by the rule
If you choose Warning then you choose the ACTION FIELD where you want to receive the warning message
In both cases, you need to define the ACTION MESSAGE you want to be shown if the field is not correct under the validation rule. (See next FAQ: CONFIGURATION:How should I set up a warning field)
Test & Save
You can test the new rule introducing a value, and you will get the message you have written if the value is not correct or "Your tested value is correct" if the value is correctly validated by the rule.