Axy OKR: High-Performance OKR Management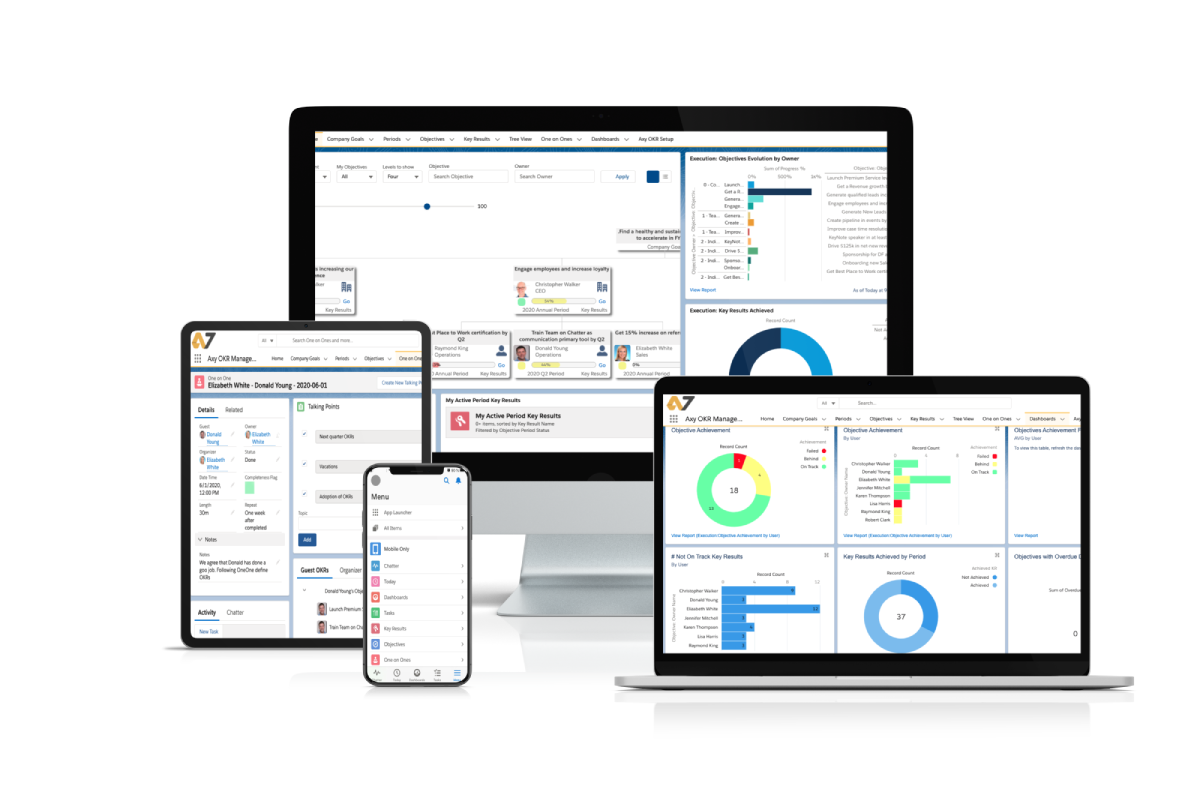 Company Goals and Planning Periods

Automatic and Continuous Tracking
Axy OKR, Goal Management for Salesforce
Reach success by leveraging your company's Salesforce implementation and using the best tool available to implement the Objectives and Key Results methodology within your organization.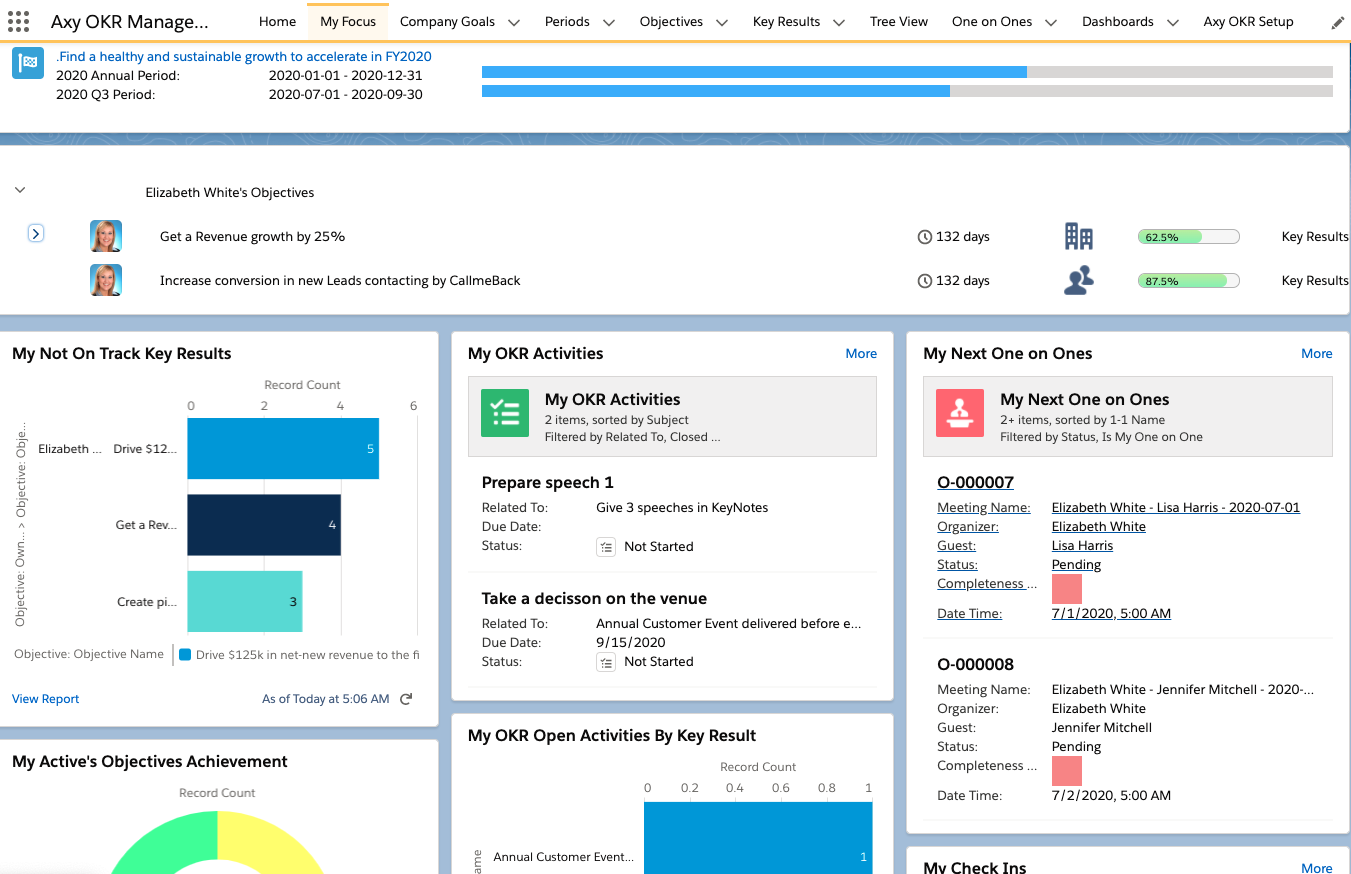 Company Goals and Planning Periods
Use the Axy OKR wizard to create your annual Company Goal and the Main Objectives of your organization. Align and focus your team on the Objectives and Key Results that are assigned to different Periods.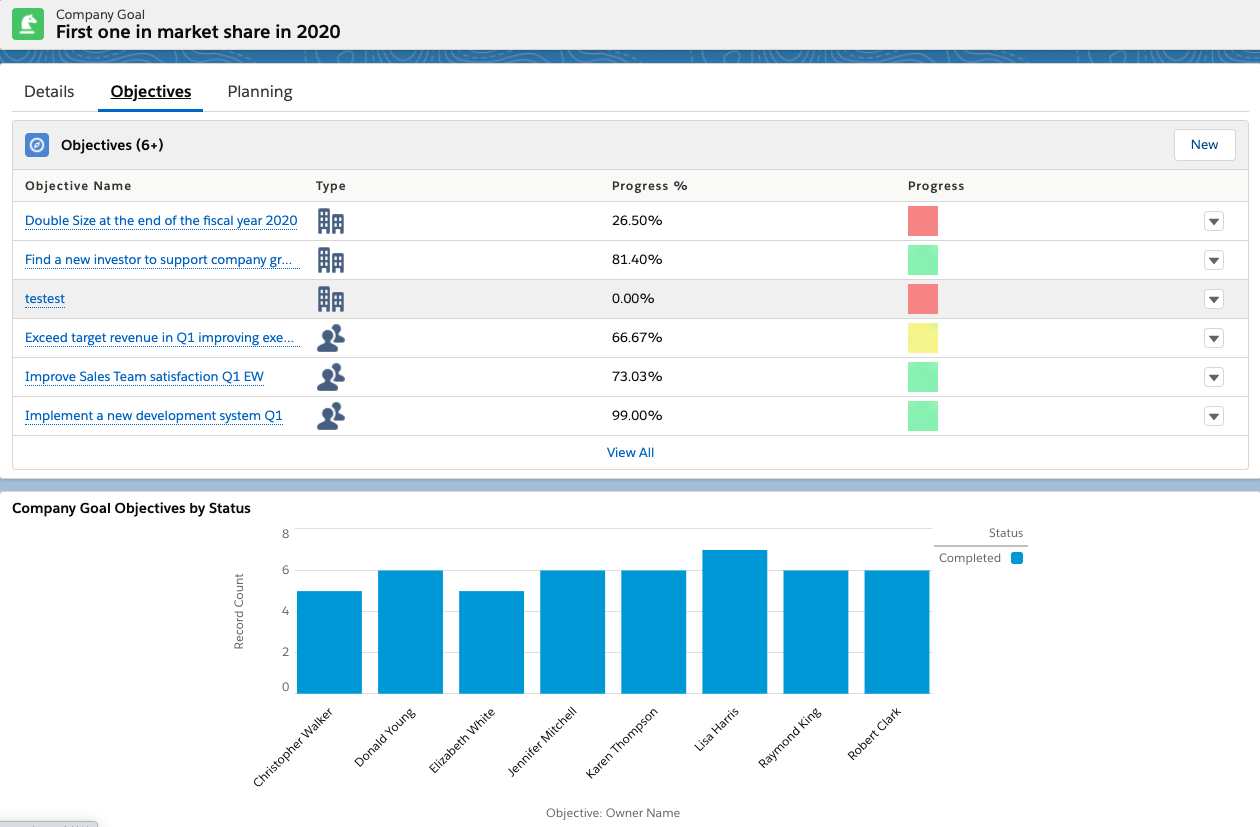 OKR Alignment
Set Top-Down or request Bottom-Up Objectives from your team that are always related to a manager's or teammate's Key Result. This ensures that everyone's OKRs are aligned with the company's goals.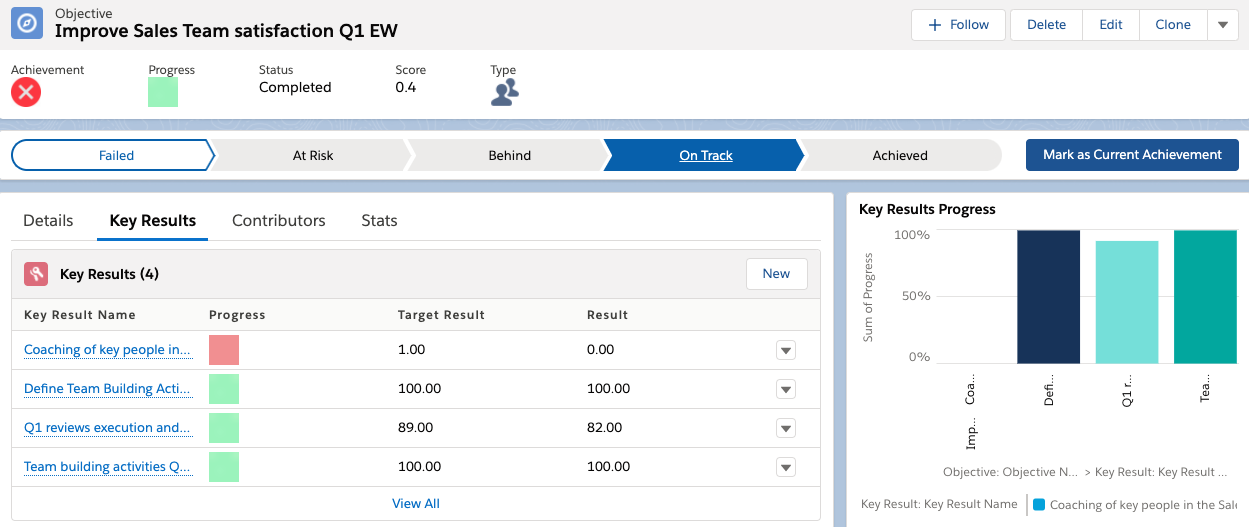 Tree View
Use this powerful visual tool to align your OKRs. See the complete outline of OKR dependencies and objective owner's contributions by browsing, filtering, and searching within the tree.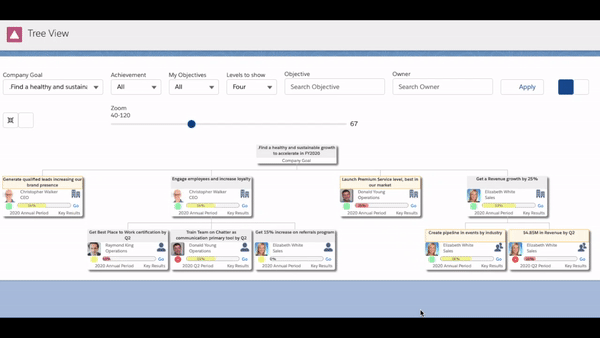 Automatic Tracking
Automatically track and measure the progress of Key Results by binding Salesforce reports to them. Axy OKR will automatically calculate the progress of your Objectives based on the progress of their KRs. Progress evolution is shown in unique graphs for each Objective.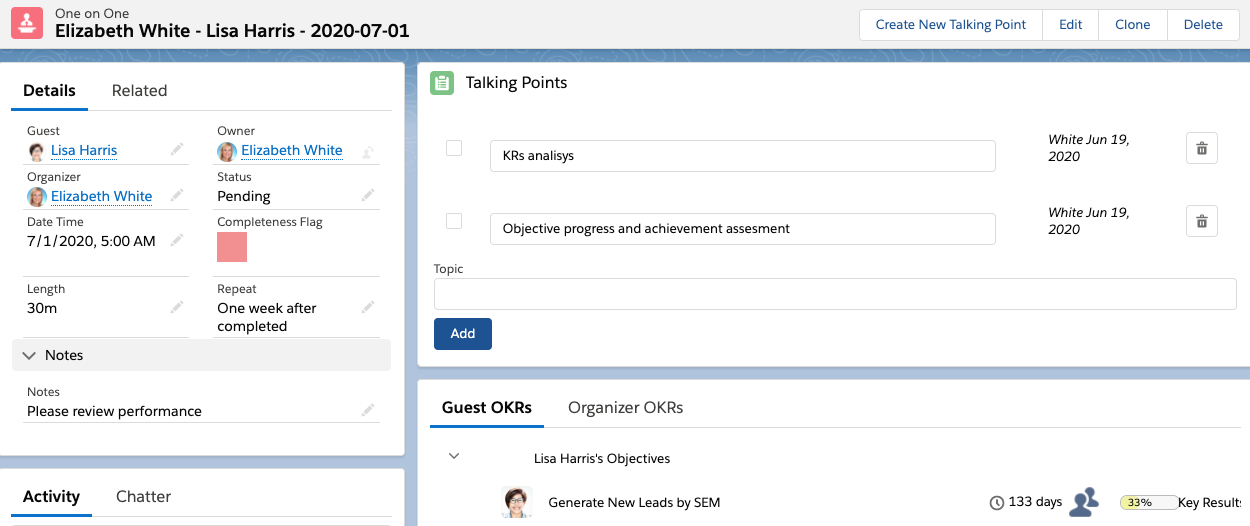 One on Ones
Schedule regular One on One meetings to assess and review your team's OKR execution and ensure that there is consistent personal interaction even when working from home.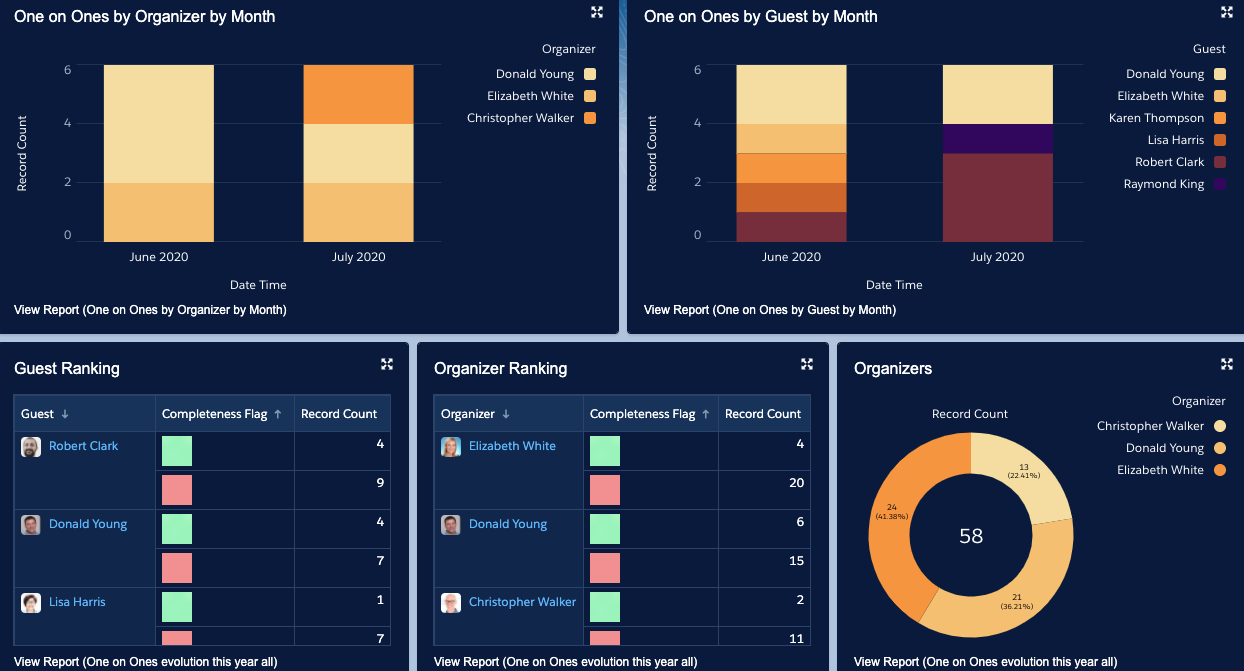 Dashboards and Reporting
Use a complete set of reports and dashboards to analyze your OKR progression in every phase and stage. Ensure that everything is prepared, review your OKR progress, and take necessary actions. Wrap up every objective to set its score, perform self-assessments, and receive manager feedback.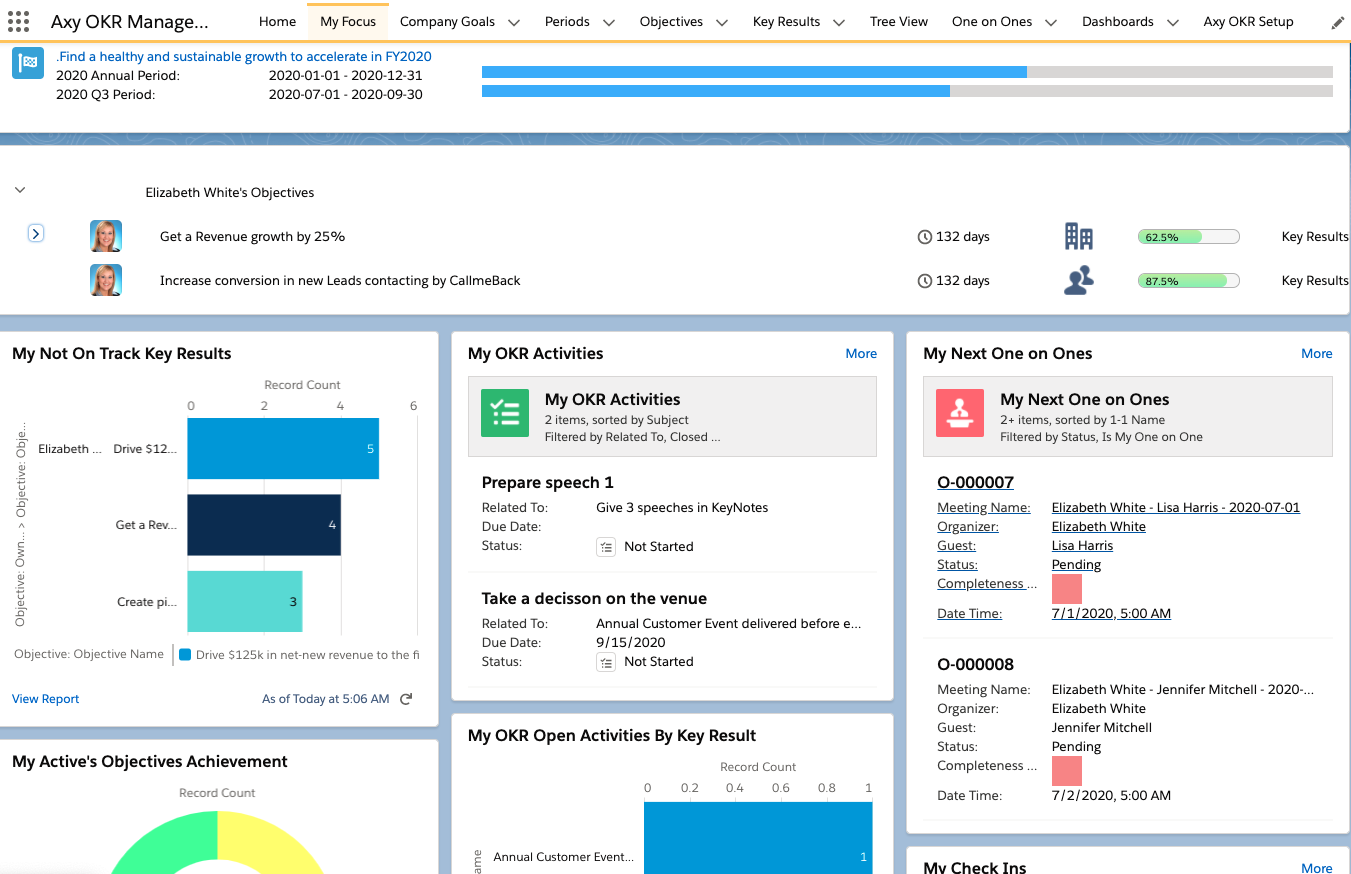 My Focus
Use My Focus as a launchpad for your users. This tab provides a unique 360 view of your OKRs and summarizes the most important information every user needs to know to stay focused. It shows information about your active OKRs and all its related activities and One on Ones.
Employee Performance Management
Get a better understanding of how well your employees are performing by leveraging your organization's Salesforce implementation and using the best tool available to perform 360-degree employee performance reviews.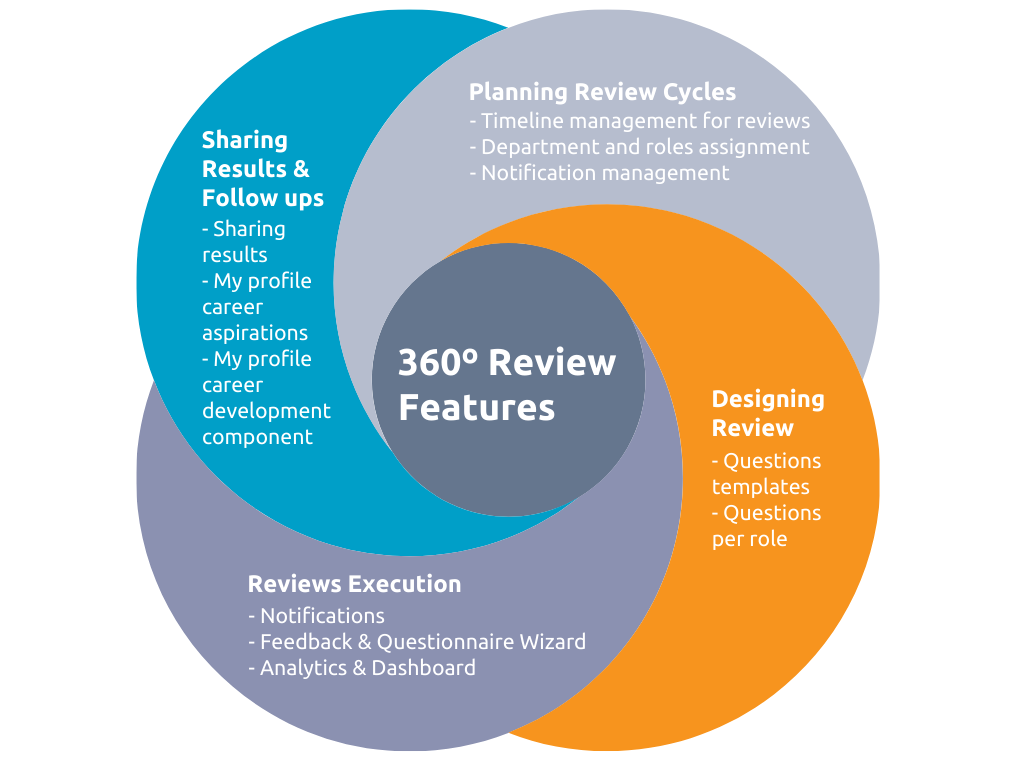 Try it for FREE for 30 days