360 Review Module detail
Overview:
A 360 Review is a type of employee performance review that is designed to foster learning and growth across your whole company.
This is usually driven by the manager with the intention of gathering feedback from everyone on the team that interacts with the employee.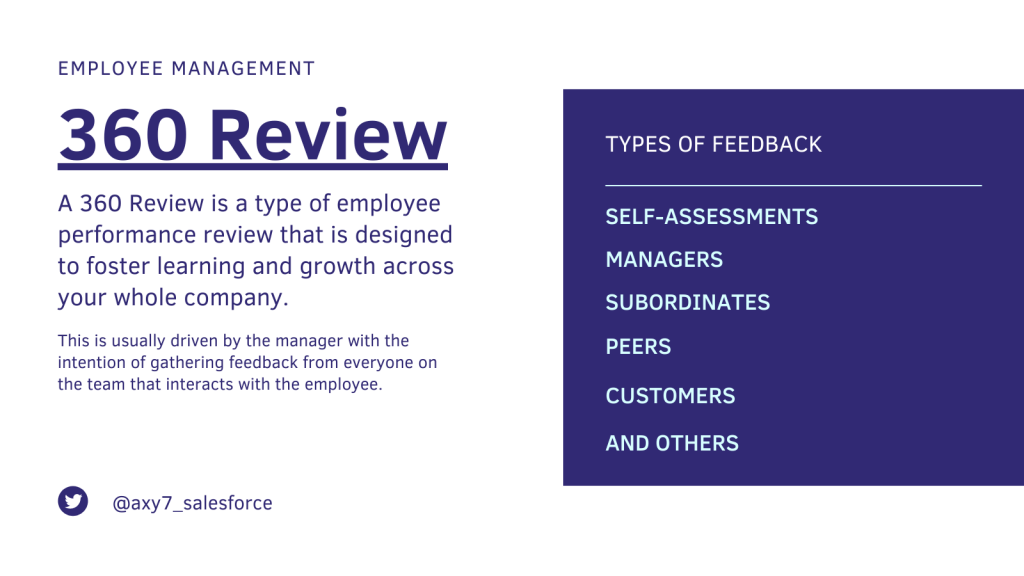 This new Axy OKR Module allows the manager and the rest of the team to analyze the performance of each member, and give feedback.
This methodology is used by the OKRs sibling, CFRs, an instrument for continuous performance management:
Conversations: an authentic, richly textured exchange between manager and contributor, aimed at driving performance.
Feedback: bidirectional or networked communication among peers to evaluate progress and guide future improvement.
Recognition: expressions of appreciation to deserving individuals for contributions of all sizes.
Like OKRs, CFRs champion transparency, accountability, empowerment, and teamwork, at all levels of the organization. They give OKRs their human voice. OKRs and CFRs are mutually reinforcing.
Our app Axy Employee Management will perform an appraisal about the performance of the employee, using different modules:

Questionnaire module

: Axy Employee Management leverages the Axy OKR Questions module to allow you to create specific questions that focus on the 360 review process. The user can create custom questions and templates by role.

Review cycle module

: The review cycle is designed for the person managing the review, usually someone in the human resources department (CHRO, VP of HR, Head of people, etc.).

Review module

: this module helps you find all the answers and feedback of the different participants of the 360 review of an employee, including their own self-evaluation, in a single module.

Development plan & Career Path module (coming soon): module designed to provide a clear set of milestones where the employee can focus to gain skills and develop the professional career helped by their manager and the HR team.
Need more info? Contact us