Who we are
Our vision at Axy7 is clear and simple: to deliver apps that extend Salesforce® cloud solutions.
We are an ISV Certified Salesforce Partner that helps companies implement Salesforce solutions more efficiently through high-value Appexchange® listed apps.
Our team of skilled professionals has more than 25 years of experience in developing and marketing business solutions and for the past 15 years, we have specialized in Salesforce development and integrations.
Our team possesses a vast hands-on experience in Salesforce app coding and we are fully certified in Salesforce platforms. We are focused on Performance Management and Data Quality.

Located in Europe, we are full of passion for helping companies and non-profit organizations be more efficient in their business processes by making better use of their Salesforce instances. Our team is multi-cultural and works mostly remotely.

Focused on Customer Success, we add high quality, constant, and never-ending improvements by actively getting feedback and delivering a new version of our products with enhancements every month. The Salesforce ecosystem requires quick turn-arounds when it comes to keeping Appexchange solutions up-to-date.
Specialized in creating solutions through Salesforce Apps, we have developed Axy Validator and Axy OKR.
Axy Validator is a comprehensive app that permits local validations of the crucial data that any company manages in sales, services, and financial processes: VAT numbers, IBANs, Credit Card numbers, Social Security numbers, etc.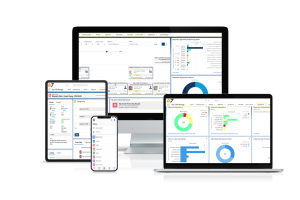 Axy OKR is the first and only app fully developed within Salesforce that implements the Objectives and Key Results (OKRs) methodology and management system into your organization.

The apps developed by Axy7 are specifically designed to leverage the Salesforce cloud platform and improve the productivity of its users. This prevents the ad-hoc development of business solutions or specific functionalities, resulting in considerable time savings.
"Ideas are easy. Execution is everything."