Axy Employee Management: 360 Degree Performance Reviews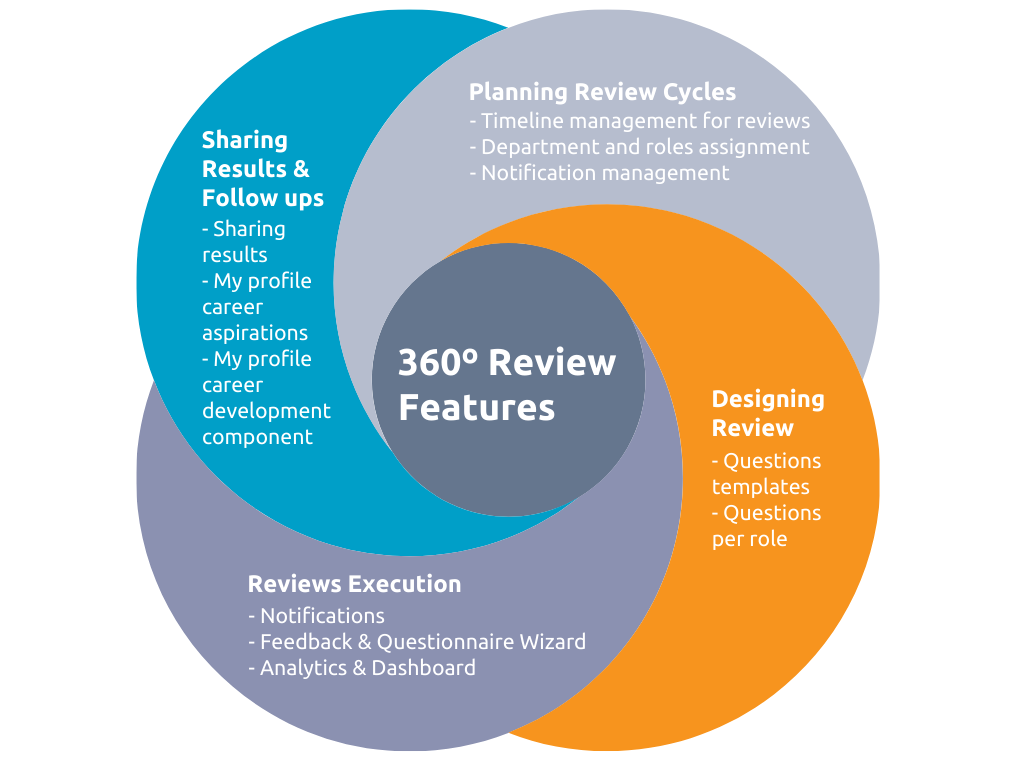 Employee Performance Management for Salesforce
Get a better understanding of how well your employees are performing by leveraging your organization's Salesforce implementation and using the best tool available to perform 360 degree employee performance reviews.

360 Degree Performance Reviews
Get a complete overview of the performance of your employees via self-assessments and feedback not only from their managers, but also from their peers and subordinates.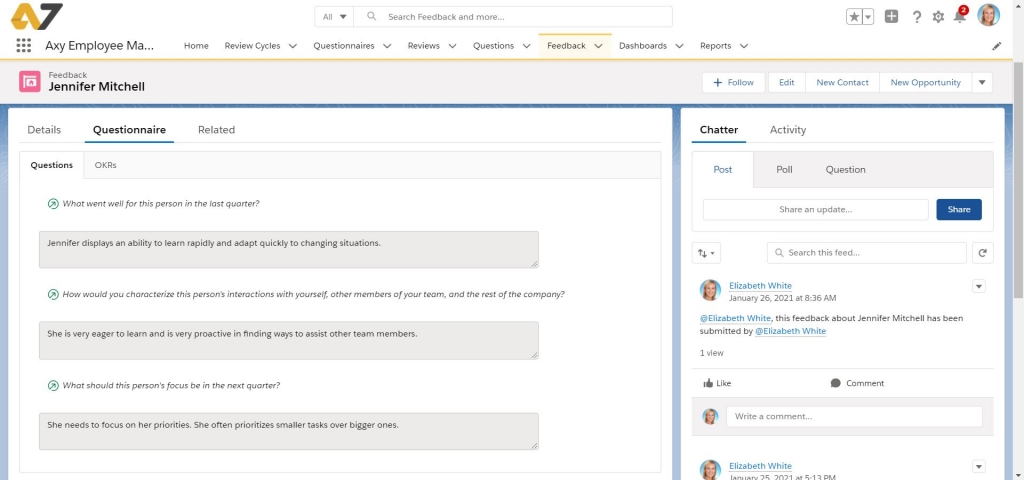 Custom Questions & Questionnaires
Create your own questions and questionnaires for your employees to complete in order to get the best possible feedback about their performance. This ensures that the feedback is tailored to your organization and business.
Evaluate the performance of your employees consistently by creating review cycles to perform 360-degree performance reviews on a regular basis. This provides a better overview of their performance than the typical annual review.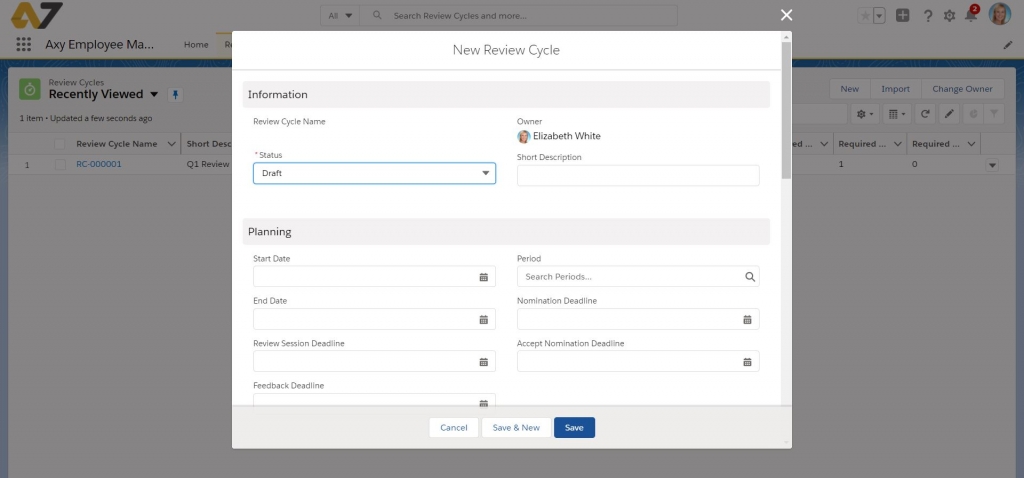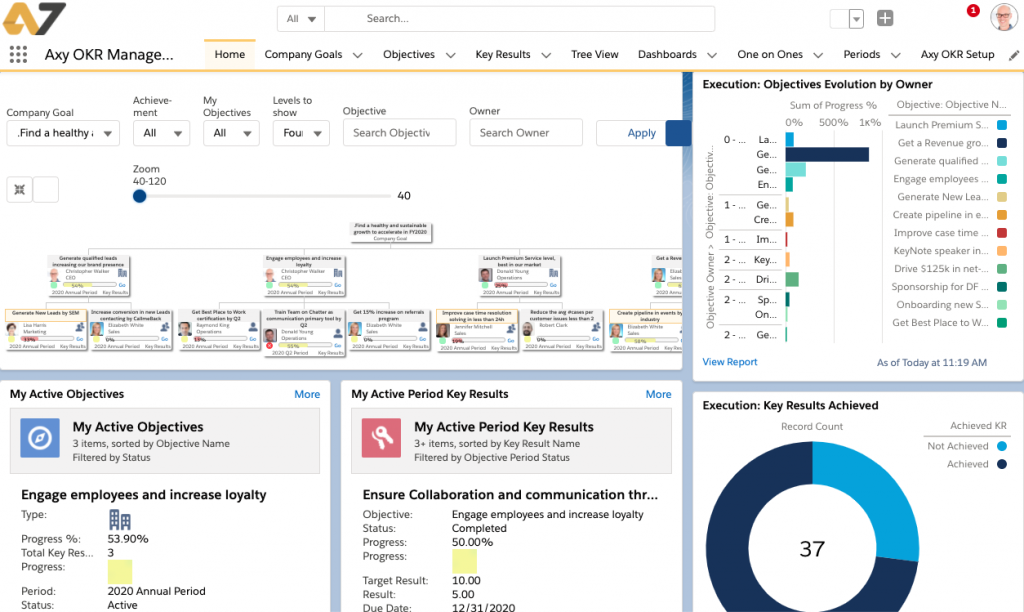 Axy Employee Management comes included with Axy OKR and is fully integrated to provide you with access to your employees' objectives and key results. By combining both tools, you can ensure the professional growth of your employees by creating career goals in the form of OKRs.

The feedback module is where employees, managers, subordinates and others will provide feedback during a review cycle. The Questionnaire tab will show the questions defined on the template for this review. You will also be able to see the employee OKRs for the period, the OKR cycle they are on, the key results and the progress he has achieved on every single OKR with a progress bar and a percentage.

Try it for FREE for 30 days