Hello Trailblazers!
We are a group of professionals passioned about Salesforce and we strongly believe the value of high data quality in any business process. For that reason, after several months of hard work we are happy to announce 
the release of our first app for Salesforce: Axy Validator. 
This application contains 
a library of prebuilt complex validation rules
 and will allow Salesforce Admins and Developers to create to setup those validations without any Apex or Regular Expression knowledge.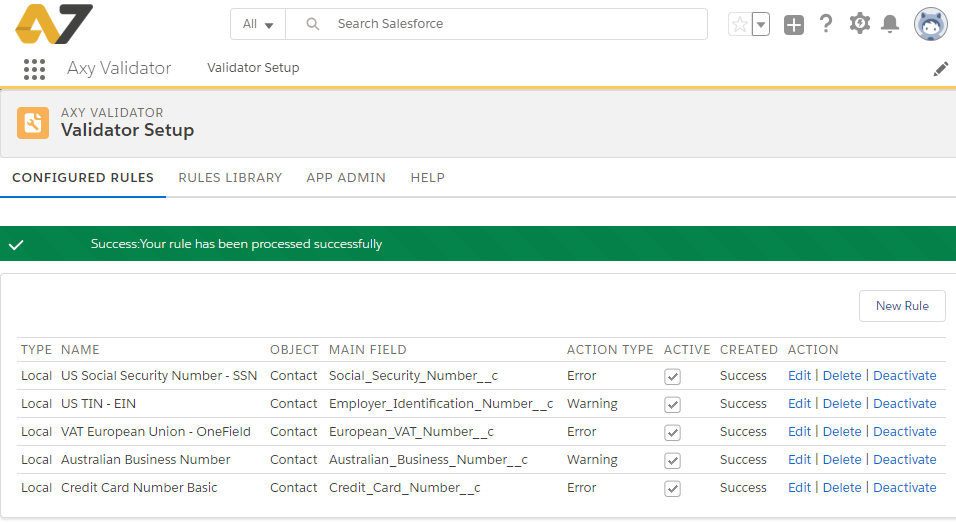 The most important, it is FREE 🙂
Axy Team